On September 21st, Hamburg Trading House took the stage at the lavish Hilton Palm Jumeirah, where inspiration and innovation were in full swing.

Leading the charge was the General Manager, Edgard S. alongside Capt. Giorgio Barabino and Vijai Vincent. They brilliantly showcased Shell's ingenious solutions, revealing how they drive operational efficiency and trim down the total cost of asset ownership.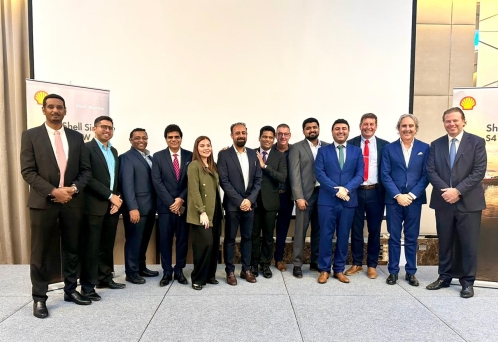 Nicholas Lambrakis , Managing Director of Kaeline Group, graced the participants with his insights as one of the esteemed speakers.

Gian Matteo Zappia seized the spotlight, shedding light on the high-performance premium Shell Sirius S4 15W-40 for Offshore vessels. The true star of the evening was Shell Alexia 40 XC – a revolutionary 40 BN, high-performance CLO meticulously engineered to safeguard modern low-speed, 2-stroke diesel engines using <0.5% S fuels.

With a history dating back to 1907, Shell consistently rises to the occasion, underscoring its unwavering commitment to environmental responsibility.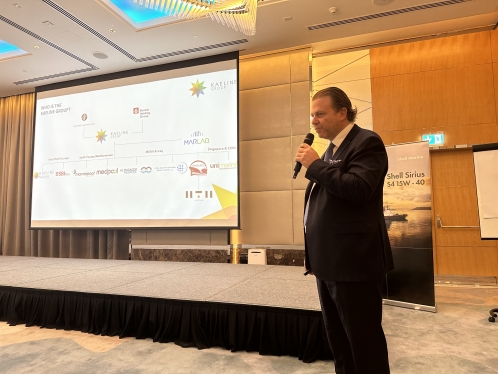 At its core, the maritime industry thrives on innovation and the responsibility that comes with it. Partnering with Shell Marine, HTH is charting a course towards progress and efficiency in the maritime realm.